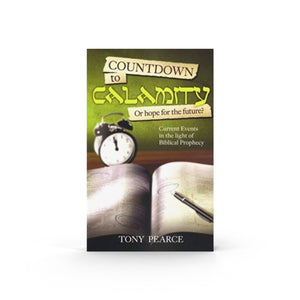 What hope for the future? Many people are waking up to the fact that the world really is threatened with disaster on multiple fronts - weapons of mass destruction, economic collapse, damage to the environment, the Middle East conflict, violence, immorality and breakdown of society. 
About the author:
Tony Pearce is the Pastor of The Bridge Lane Christian Fellowship in Golders Green, London.
He also produces the quarterly magazine, Light for the Last Days, giving up to date information on issues relating to the second coming of Christ.